NOI BAI INTERNATIONAL AIRPORT ( HA NOI )
Noi Bai International Airport - the most modern airport in Southeast Asia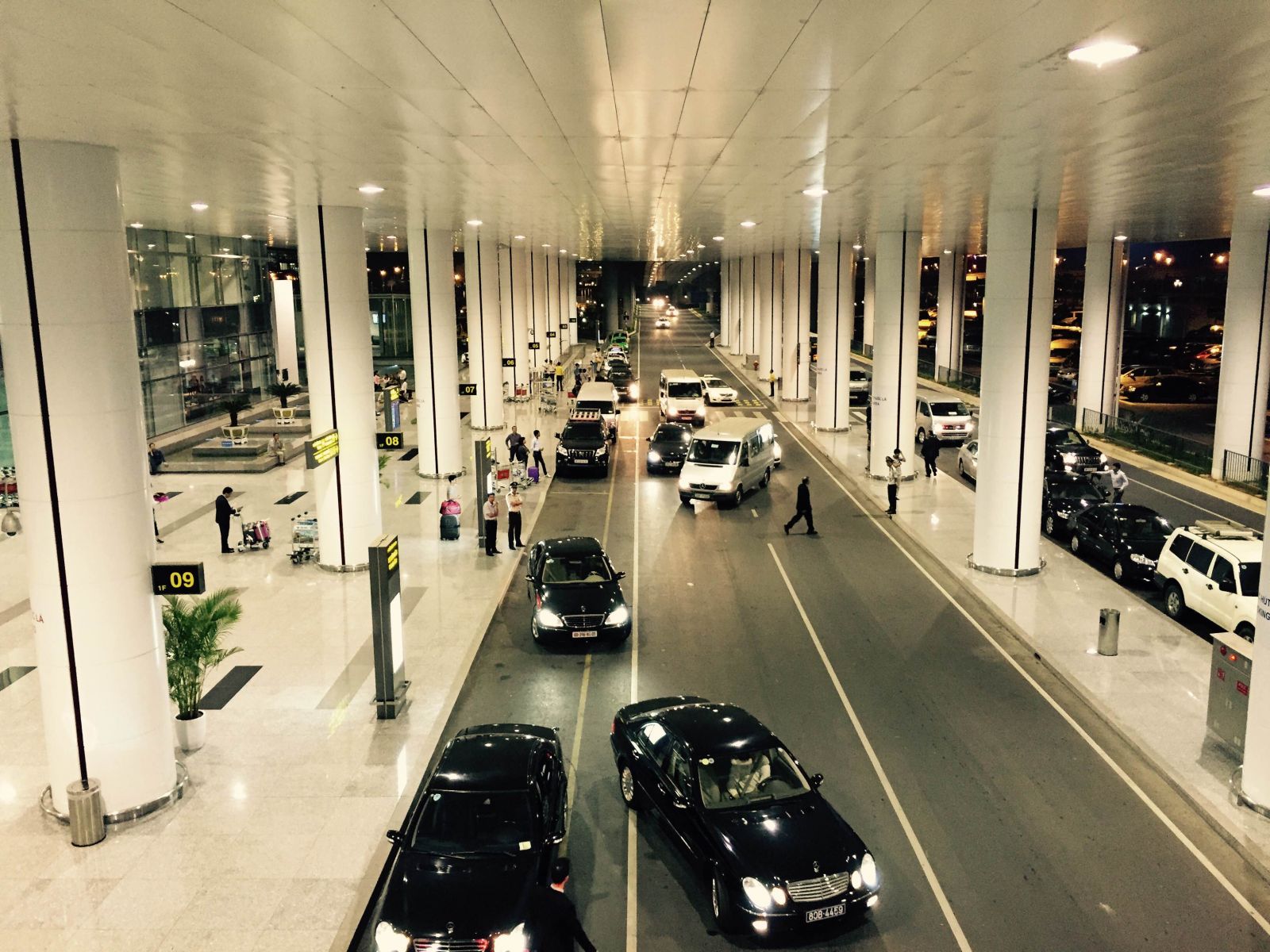 Nội Bài International Airport (IATA: HAN, ICAO: VVNB) (Vietnamese: Sân bay Quốc tế Nội Bài) in Hanoi, the capital of Vietnam, is the largest airport in the north of the country. It is the main airport serving Hanoi, replacing the role of Gia Lam Airport. The airport consists of two passenger terminals. Terminal 1 serves the domestic flights and the newly built Terminal 2 (inaugurated on the 4th of January 2015) serves all international flights to and from Hanoi. The airport is currently the main hub of the country's flag carrier Vietnam Airlines as well as a major hub of low-cost carriers Vietjet Air and Jetstar Pacific.
The airport is located in Phu Minh Commune in Soc Son District, about 27 kilometres (17 miles) northeast of downtown Hanoi, via the new Nhật Tân Bridge (also inaugurated on the 4th of January 2015). It can also be reached by National Road 3, which connects it with the eastern suburbs of Hanoi. The airport is also close to some satellite cities of Hanoi such as Vinh Yen, Bac Ninh and Thai Nguyen.
The airport served a total of 13 million passengers in 2013 despite having a capacity of only 9 million at the time. The new international terminal which had its first commercial flight on the 25th of December 2014 and went into full operation on 31 December 2014 has boosted the total capacity of the airport to 19 million passengers per year.